Bios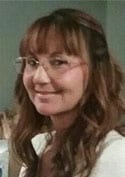 Mary Baker
Assembly Manager
I have been with the company since 2003, starting as the Assistant Production Supervisor, then moving into the Production Supervisor's position. It has been a great experience to grow with the company and work with all of the departments as one team truly working toward one goal – customer satisfaction.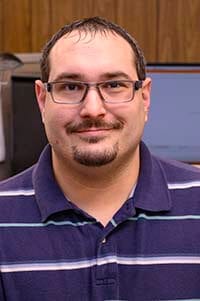 Jeremiah Bebout
Project Engineer
Jeremiah.Bebout@mansfieldec.com
I Joined the MEC Team July of 2018 as a project engineer. I am a graduate of North Central State College where I received an associate's degree in Mechanical Engineering. One of my instructors once told me "Work Smarter not harder, use what you have learned to make your job and life easier." I've tried to live by those words. I have 13 years' experience in Engineering-Design, Project management, and Management. In my downtime I enjoy spending time with my wife and 3 children whether it's fishing, hunting, or just playing around.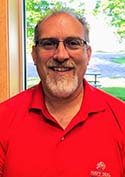 Jim Bragg
Quality Manager
I joined the company in 2018. I graduated from the University of Phoenix following an enlistment in the US Navy. I have spent my entire career in quality assurance/control positions in the manufacturing sector having spent the past 14 years in a quality leadership role. I am greatly blessed to be part of a company where the corporate culture includes teamwork and cooperation. I reside in Wooster, OH with my wife and have a daughter and two step children and am involved with my church, motorcycles, and photography.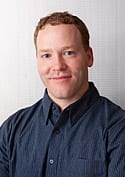 Jim Collene
Director of Engineering
I reside just outside Mansfield, and have lived in this area all my life. I am a graduate of Ohio Northern University with a bachelor's degree in Mechanical Engineering. I love to design and develop solutions for our customers. The work is very rewarding and the atmosphere is that of a large family – one of the perks of working at a family-owned company. I have been with the company since 2002, and have been Engineering Manager since 2006. In my spare time I enjoy my family, sports, church and water-related activities. I have a beautiful wife and six kids to keep me young and my day planner full.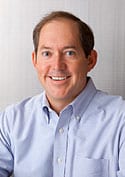 Bruce Cummins
President & CEO
My brother Steve and I founded Mansfield Assemblies Co. in 1987. I became President of Mansfield Industries in 2004 and today lead Mansfield Engineered Components with an external focus on marketing and growth and an internal focus upon finance and administration. I am a graduate of Kenyon College and The Lawrenceville School. My wife Geneva and I have lived most of our lives in Mansfield and serve on several local nonprofit boards and foundations. We have two children with whom we enjoy traveling, skiing and nearly all things water. I have a keen interest in maps and the weather.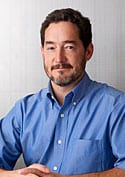 Steve Cummins
Vice President
I'm a lifelong Mansfield resident and have been with the company since 1987, serving a variety of roles in Operations, Quality and Engineering. I've enjoyed watching our company grow and have fond memories as a child of coming to work with my father on Saturdays. I've been around just long enough to be amazed and amused by the passing trends and fads that come in and out of the business world. From my grandfather on down through my father, and brother and I – we've found that by truly listening to our customers, sticking to basics and treating people the way that we would like to be treated, a business can flourish and grow. I am a graduate of Kenyon College and live in rural Mansfield with my wife and four children, and a menagerie of animals.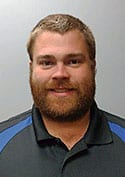 Nick Harvey
Manufacturing Engineering Manager
I have been with Mansfield Engineered Components since the beginning of 2012. I am a graduate of The University of Toledo with a bachelor's degree in Mechanical Engineering. I live in the Mansfield area with my wife and we enjoy being outdoors and camping. It is great to be part of the Mansfield team and to work towards our number one goal, customer satisfaction.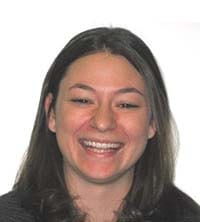 Emily Hicks
Procurement Manager
New to the company in 2019, I am a graduate from Baldwin Wallace College with a degree in finance. From there I started my career in manufacturing and have developed a passion for the process of raw materials being turned into usable parts. I enjoy building relationships with suppliers and finding ways to work smarter and not harder in a systems lead environment. Aside from work I am a dedicated wife and mother who enjoys cooking and making music on the piano.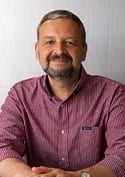 Barry Jackenheimer
Director of Finance and Administration
Barry.Jackenheimer@mansfieldec.com
I joined the company in 2004. I am a graduate of The Ohio State University, and have spent my entire career in financial management positions in the manufacturing sector. I have greatly enjoyed watching our company change and grow – and being involved in a corporate culture where change is encouraged, and can come from anywhere. I'm a lifelong resident of Ashland, OH, married, and have four children and one grandchild!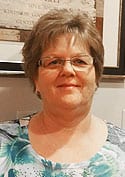 Rhonda Johnson
Customer Service Manager
Rhonda.Johnson@mansfieldec.com
I have been with Mansfield since 2006. I have engaged in a variety of responsibilities that connect to inventory, prior to Customer Service Manager. I have watched our company grow, with our staff working together to meet or exceed customer expectations. I take pleasure in helping and serving people and I'm grateful to be part of this team. Outside of work, I enjoy serving in my church as well as camping with family and friends.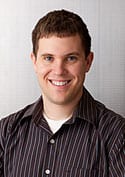 Nick Sir Louis
Project Engineer
I have been with the company since 2006 and have served as a project engineer for that entire time. I am a graduate of Kettering University (formerly G.M.I.) where I received my bachelor's degree in Mechanical Engineering. I embrace the challenges I face in design and development and am confident that we can find solutions for each customer. Outside of work I enjoy pretty much all thing outdoors as well reading and spending time with my family.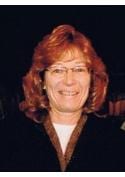 Gloria Smith
Materials Planning Manager
I joined the company in 2012 and I still feel blessed to be part of a great team. I started my working career on the manufacturing side of the appliance industry. I enlisted in the USAF for training in electronics and from there to purchasing civil engineering materials, deli supplies, electronic components, steel and automotive components plus inventory management experiences all around the US and have come full circle to supplying the appliance industry back home. I was born and raised in Galion, Ohio. My husband and I live on a small farm in Morrow co. We have 4 adult children and 6 grandchildren. When I'm not working, we are either traveling, building our home, riding motorcycles, evangelizing, mentoring younger folks, or just watching the ducks swim around on the pond. I have organized and coordinate a group, Support Galion Troops, to send care packages every month to deployed service members from the Galion, Northmor, Colonel Crawford and Crestline area. I am a member of MOMS (Mothers of Military Servicemen) and AMVETS.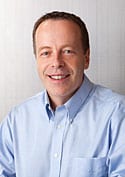 Dave Treace
Director of Operations
Born and raised in Mansfield, I am a graduate of The Ohio State University bachelor's degree in Mechanical Engineering. I have been with the company since late 2006 as the Director of Operations. I have spent over 20 years managing design engineering and manufacturing operations, creating and analyzing data, and using a teamwork approach to problem solving. I'm passionate about developing people, leading process improvements, using Lean Manufacturing and Six Sigma tools, and continuously creating a culture of open and honest communication with accountability. I live near Columbus with my wife and two daughters, and enjoy golf and running.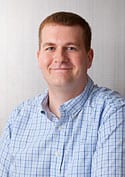 Brian White
Project Engineer
I am a lifelong resident of the Mansfield area, and have been with the company since 2006 as a Project Engineer. I graduated with honors at Miami University (Ohio), with a bachelor's degree in Electro-Mechanical Engineering. I previously had six years of experience designing heavy road machinery. I enjoy the unique daily challenges of designing solutions that are not only cost effective, but are robust and user-friendly. Working for a family-owned and operated company has been a true blessing, and I am continually thankful to be part of the Mansfield family. I live in the rural outskirts of Mansfield with my beautiful wife, spending much of our free time tweaking our house to turn it into a home. I enjoy woodworking, reading, and serving others in the community through church outreach programs.